HOE DAN?! – NOW WHAT?!
Begin gewoon – Just start
Wij willen Groningen genereuzer maken en uitvinden hoe dat moet. Wij geloven dat we dat kunnen doen door gewoon te proberen, te beginnen en te experimenteren! We want to make Groningen more generous, and we want to find out together how. We believe it all starts with trying, take a step, experiment: just start!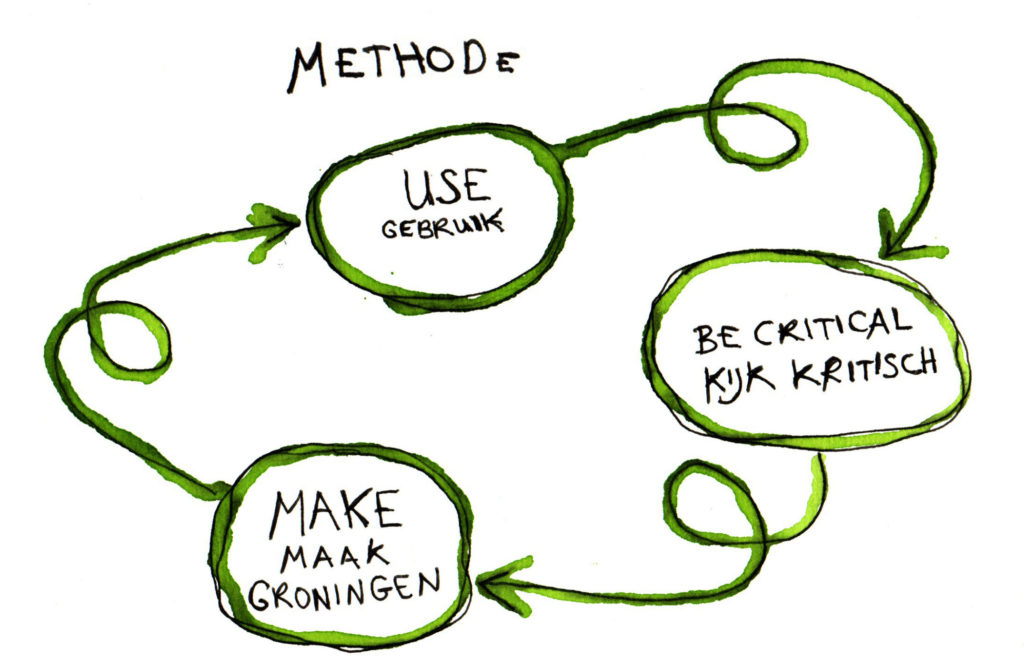 Werk samen & blijf open – Work together & stay open
We werken samen in gemixte teams en blijven openstaan voor de inzichten van iedereen. Verschillen worden gewaardeerd, ze zijn een verrijking van wat we doen. Ongemak en het niet weten horen erbij. We work together in mixed teams and stay open to the insights of everybody. Differences are valued, they enrich what we do. Discomfort and uncertainty are part of the deal.
Lekker leren! – Keep learning!
Niemand weet alles, samen weten we meer.
Nobody knows it all, together we know more.