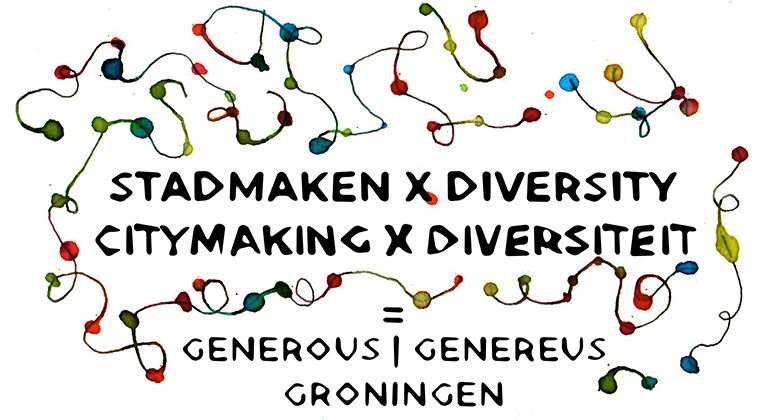 Genereus Groningen – omdat mensen de stad maken!
Generous Groningen – because the people make the city!
Een genereuze stad is een stad met ruimte voor diversiteit en ontmoeting tussen diverse mensen. Het is een plek waar diverse en gemixte groepen samenwerken aan een betere stad. A generous city is a city with space for diversity and interaction between different people. It is a place where diverse and mixed groups work together for a better city for all of us.
Wij willen bouwen aan een Genereus Groningen. Dat kunnen we niet alleen! Dat willen we doen met zoveel mogelijk Groningers . Doe je mee?!
We want to build a more Generous Groningen. We can't do this alone!
We want to do this with as many Groningers as possible. Will you join us?!