Design Sprint = samen werken aan stadmaken x diversiteit in diverse teams. Resultaat: 3 interventions voor Groningen. Design Sprint = working on citymaking x diversity in diverse teams. Result: 3 interventions for Groningen.
Genereus Groningen is een stad met ruimte voor diversiteit en ontmoeting tussen diverse mensen. Het is een plek waar diverse en gemixte groepen samenwerken aan een beter Groningen. A generous Groningen is a city with space for diversity and interaction between different people. It is a place where diverse and mixed groups work together for a better Groningen for all of us.
Wij willen bouwen aan een Genereus Groningen. Dat kunnen we niet alleen! Dat willen we doen met zoveel mogelijk Groningers . Doe je mee?! We want to build a more Generous Groningen. We can't do this alone! We want to do this with as many Groningers as possible. Will you join us?!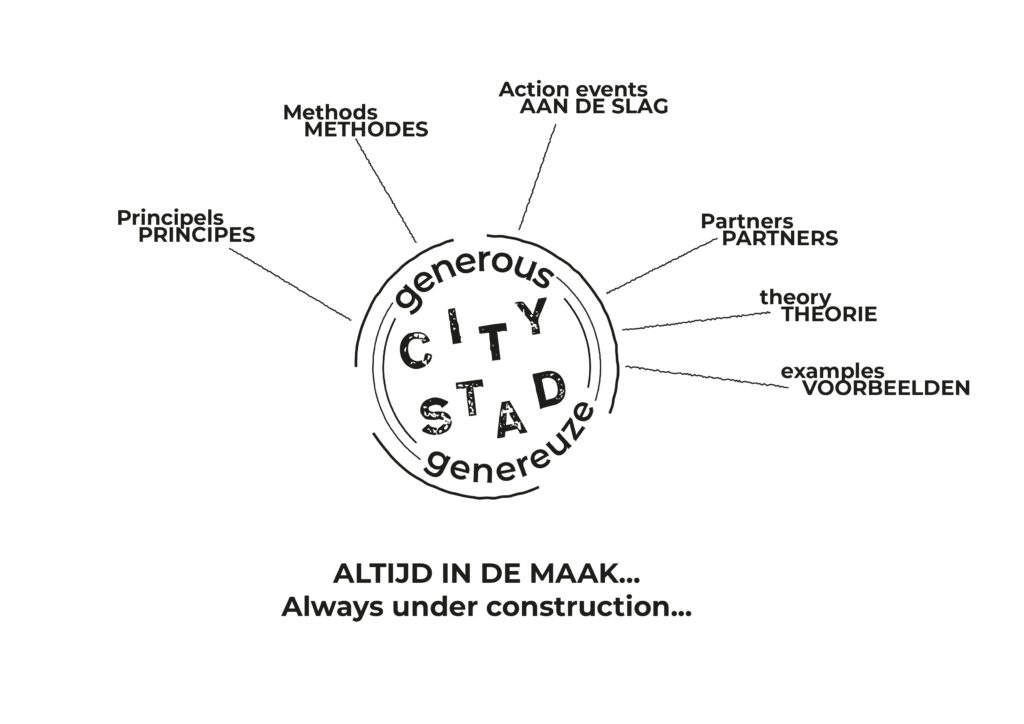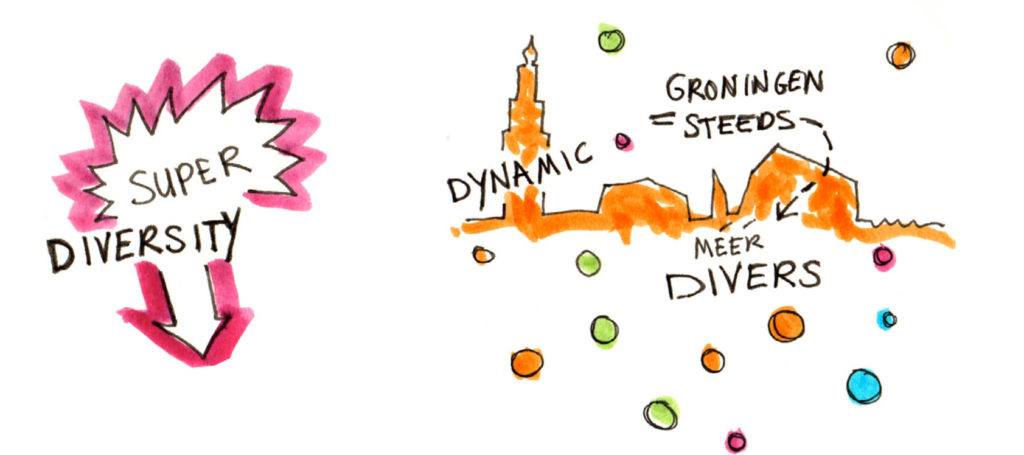 Want to read more?
Meer lezen?
Waarom genereus??!! Why generous??!!
Netwerk – Network
Yes, I'll join the network
Ja, ik doe mee!

Ben jij een stadmaker?
Are you a citymaker?
Wil je een stadmaker worden?
Do you want to become a citymaker?
Heb jij ideeën voor Generous Groningen?
Do you have ideas for Generous Groningen?
Wil je meer weten over/ samenwerken aan Genereus Groningen of stadmaken? Want to know more about / work together on Generous Groningen or citymaking?
Samenwerken aan Genereus Groningen
Genereus Groningen is een project van Anders Werken, een programma van het Stimuleringsfonds Creatieve Industrie, om inclusiviteit in te bouwen in de processen en netwerken van stadmakers van Groningen.
Het Anders Werken programma heeft als doel het faciliteren van nieuwe werkwijzen waarbij gemeenten (meer) participatief, integraal en gebiedsgericht leren werken aan actuele maatschappelijke opgaven. Groningen heeft subsidie van het Stimuleringsfonds ontvangen om hiermee aan de slag te gaan met het thema diversiteit, en zoekt nu partners om mee te doen in het traject.
Working together on Genereus Groningen
Generous Groningen is a project of Anders Werken, a program of the Creative Industries Fund NL, to integrate inclusivity in the processes and networks of Groningen city makers.
The Anders Werken program aims to facilitate new working methods in which municipalities learn to work (more) participatively, integrally and area-oriented on current social issues. Groningen has received a subsidy from the Stimuleringsfonds to work on the theme of diversity, and is now looking for partners to participate in the process.